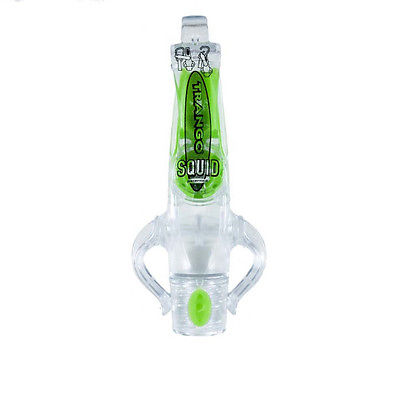 Trango Squid The UnClip Stick For Climbing
New device used for clipping or un-clipping those out-of reach bolts.
Fingers at the end of the pivot-arm grab the gate and open it with a pull.
If the draw is hanging, the squid will hold your rope so you can clip in.